Could Your Tax Return Land You In Jail?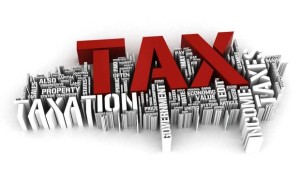 Death and taxes, two constants in life which are funny, but true. Tax season is upon us, and while some people are anticipating a refund, many are expected to owe Uncle Sam this year. Whether you owe or you are getting a refund, your taxes are a serious thing and but could get you into trouble if you are not careful.
Many Americans rely on a trusted accountant or CPA. While tax preparers are honest and know the tax laws, some are not so trustworthy. Below is a link to the Justice Department's website with convictions of three individuals who operated Mendez Tax Services (MTS), a tax preparation business in El Paso, Texas. In the article below the Justice Department accuses MTS of maximizing their clients' income tax refunds. Mendoza, Hernandez, and Duchene placed materially false items on the tax returns and at times, without the knowledge or consent of the clients. This includes falsified or inflated figures for unreimbursed employee business expenses, child and dependent care expenses, and education credits. Income tax returns prepared by the defendants also included false filing statuses and improperly claimed Earned Income Tax Credits.